Solar installations residential

Alpha hybrid with 20 kwh battery
A 10 kW hybrid system consisting of a Alpha smile 5 supported by a Growatt 5 kW inverter.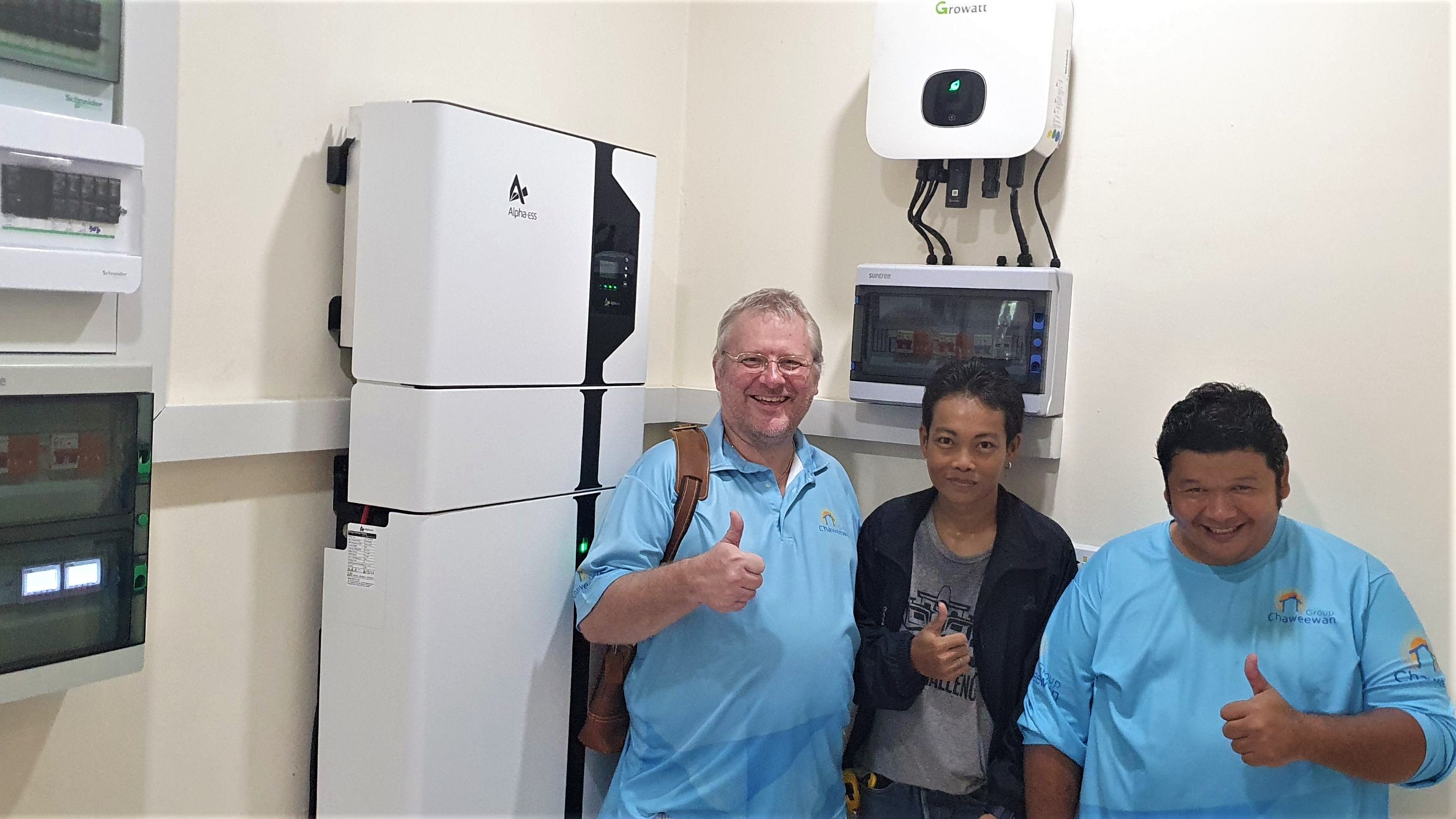 5 kW on grid with a generator
This installation is made with a automatic generator that turns on when the grid goes down.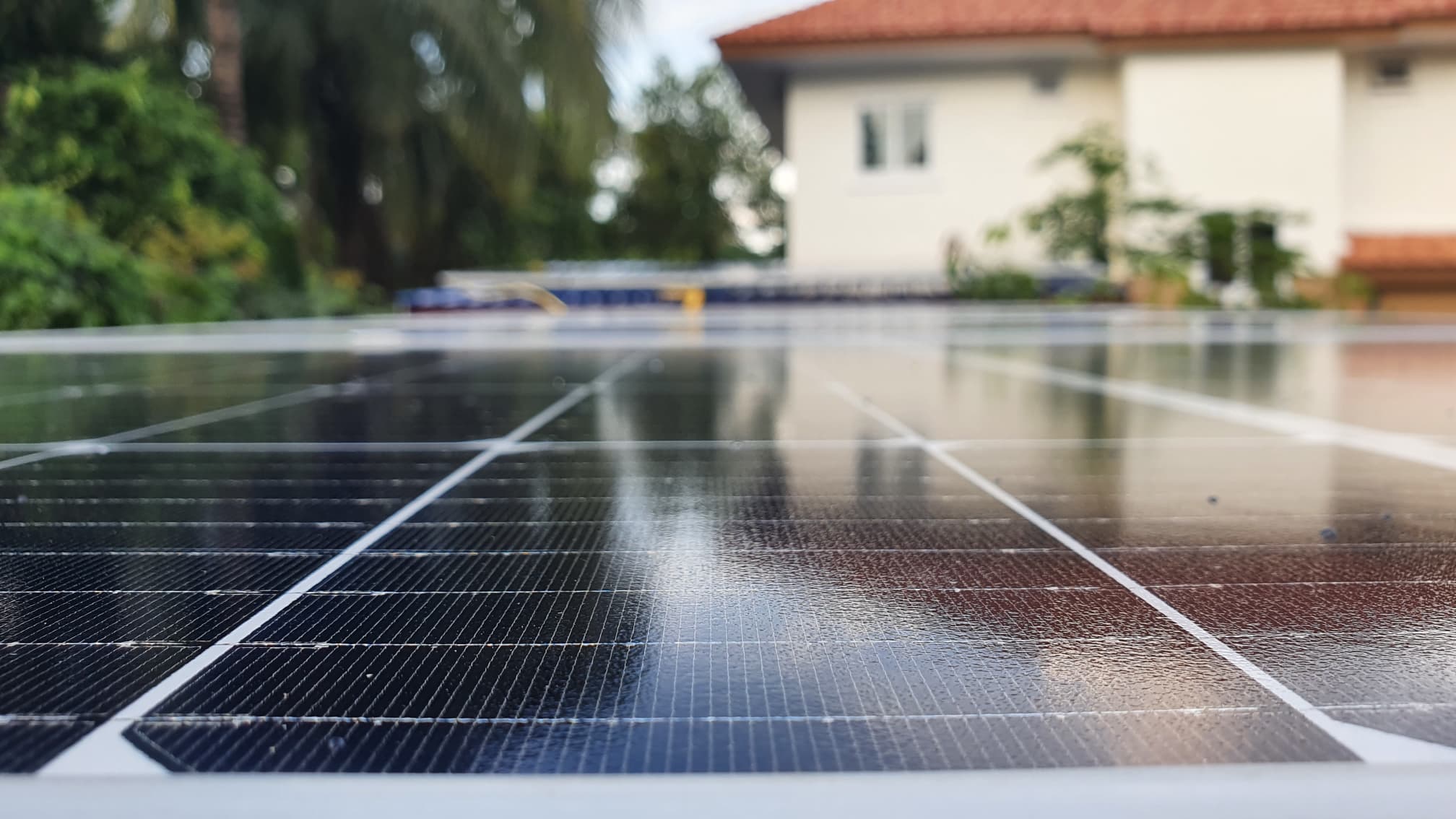 Three phase installation by the beach
A beautiful installation we did in Hua Hin. For this project we used a three-phase Huawei inverter, 5 kW.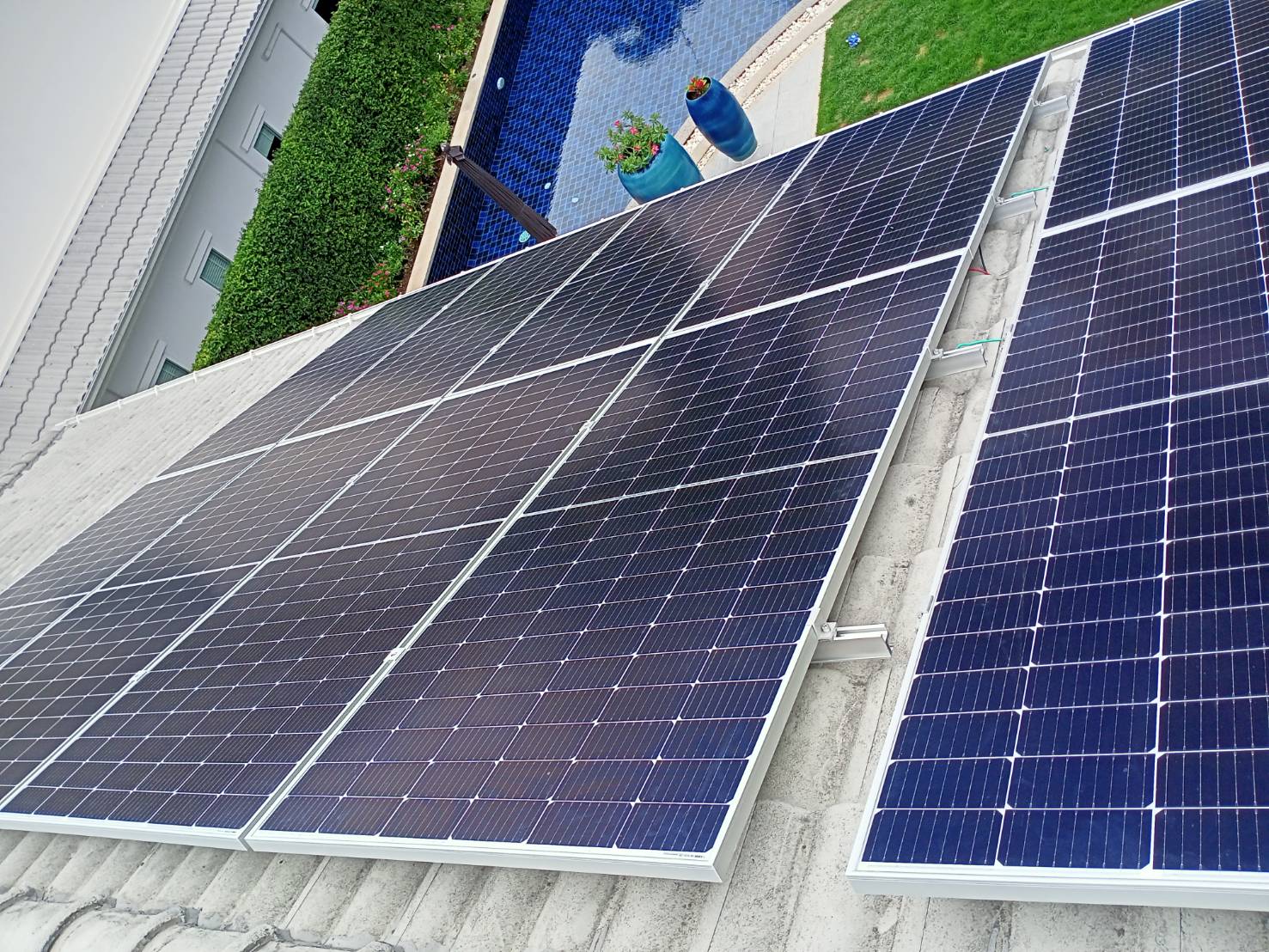 5 kW with over sizing (6,5 kW total)
This customer wanted more than 5 kW, but less than 10 kW. We oversized the panels to 6,5 kW on a 5 kW Growatt inverter. This is no problem for a high quality inverter. The customer can save over 3000 baht per month with this system.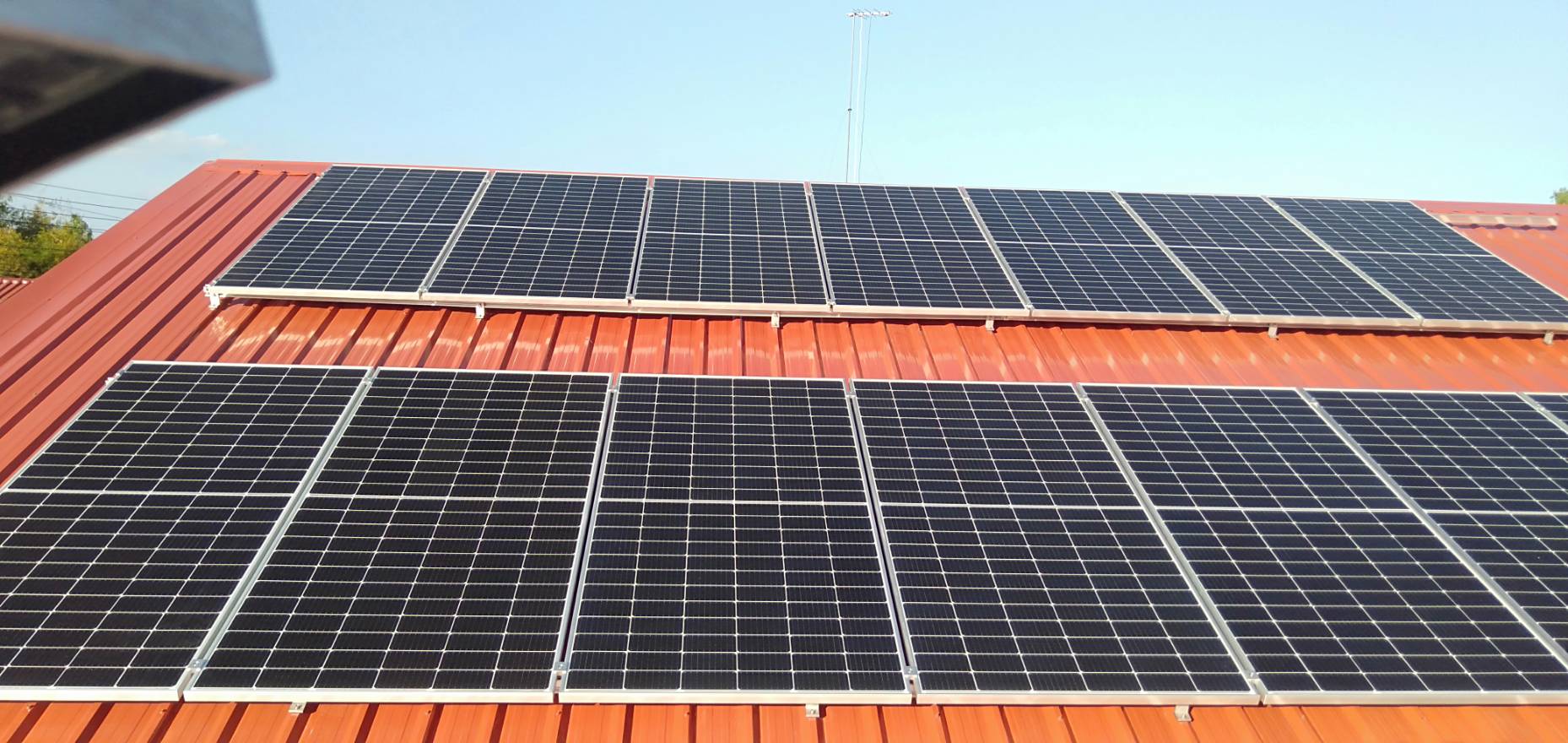 This installation was done with one string first, then we added another string two months later. This is a good solution if the customer wants the option for later expansion at the time of installation.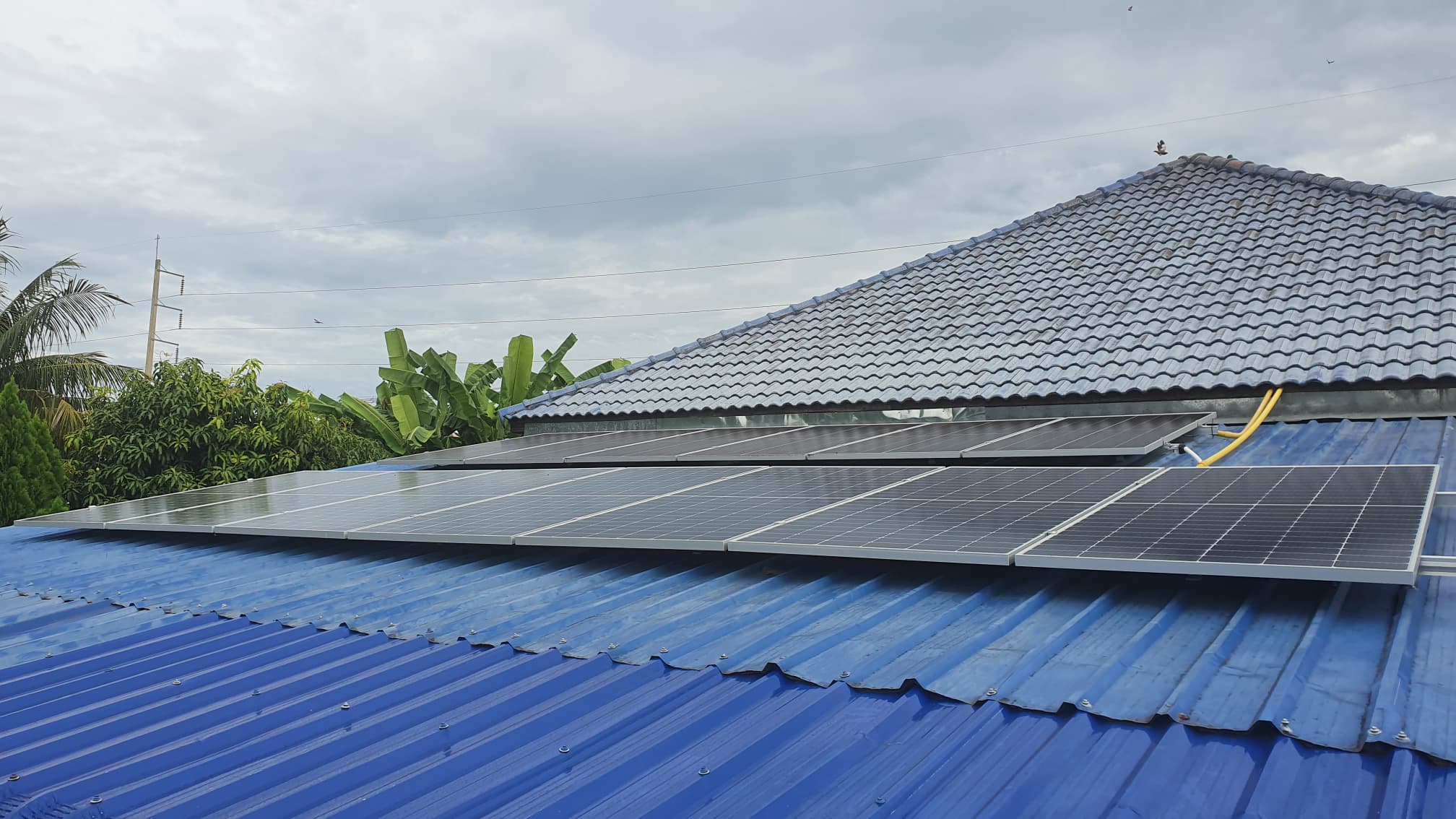 Every installation starts with determining the goals for the system. Do you have grid loss often that you want backup for? Is saving money the main objective? Or is convenience more important? 
Next is an onsite survey to check the roof, measure the grid and examine the system details.
The third step is to finalize the system in a quote. About 2 weeks after that we can start the installation (depending on stock of equipment).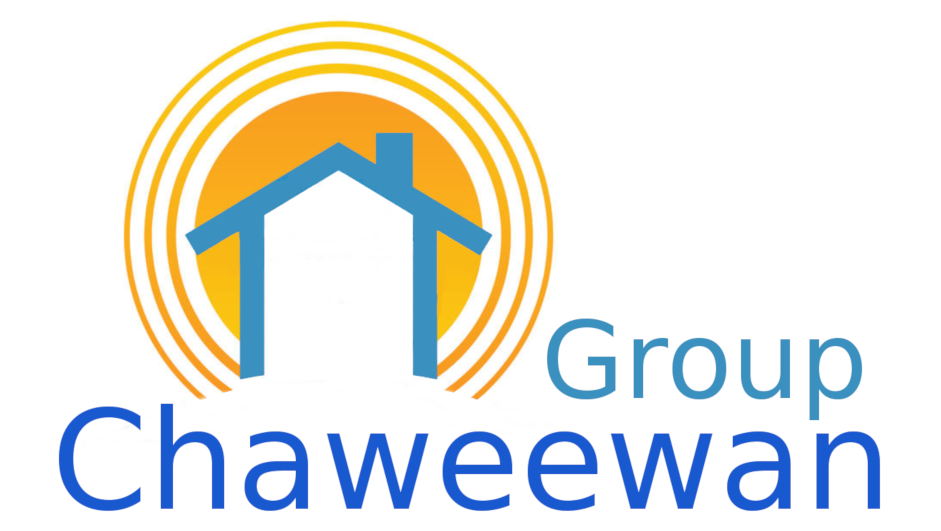 Address
694 M1, T Thakam, A Chondaen
67150 Phetchabun, Thailand
Email
Chaweewangroupthailand@gmail.com